In this article, the Centro para el Desarrollo de Lenguas Extranjeras ​​(CDLE) shares a list of free applications to improve listening, reading, speaking and writing of a second language
In the past, learning English as a second language was something that most people only did with a textbook in front of them, or in a classroom with a teacher. Of course, these classrooms are still worthy places for learning the language, but, nowadays you can also keep on learning them while being on line, sitting on a comfortable couch, or just working with some amazing apps that can greatly help you improve in all of the four skills (listening, reading, speaking, and writing).
However, with so many apps for learning English out there, it is not an easy task to choose which ones truly are the best. But don't worry, if you are not sure yet about which app could be the best option for you, the CDLE UCAB, has narrowed a list of the top 5 best FREE apps for learning English that you can download right now, here they are:
Duolingo: best overall
Maybe you have already heard of this fun app for learning languages that looks like a game, but it is actually a helpful learning tool. The truth is that the CDLE UCAB thinks that this app will not just make your English learning journey more entertaining, but it will also help you keep on practicing it every day with a very well-planned learning path. With this app you will be able to learn vocabulary, grammar, and pronunciation through short lessons with funny characters who remind you to complete a lesson every single day!
You will learn to differentiate words that sound similar, and you can practice pronunciation with phrases too. But its main feature is vocabulary; new words of different topics appear in every new lesson along with their translation in the language you choose to learn English from. So, it makes the process really easy, even for beginners.
Oh, and don't forget to join this week's league, since the more lessons you complete, the higher you get on the leaderboard! If you haven't downloaded it yet, what are you waiting for?
ELSA Speak: best for pronunciation and intonation
 When studying a new language, sometimes it is not easy to learn the proper pronunciation and intonation, without the help of an expert teacher. Even apps like Duolingo can help, but those small details in pronunciation that a native speaker can immediately perceive may be overlooked by them. However, there is this fantastic pronunciation trainer app, ELSA Speak, which teaches you how to pronounce every single English phoneme. Your speaking skill will improve significantly!
For instance, in this app you will have a pronunciation path that will teach you how to pronounce "ship" and "sheep" properly, avoiding any sort of confusion when saying similar words like these. It will even show you why you are not pronouncing them right! What a wonder of science!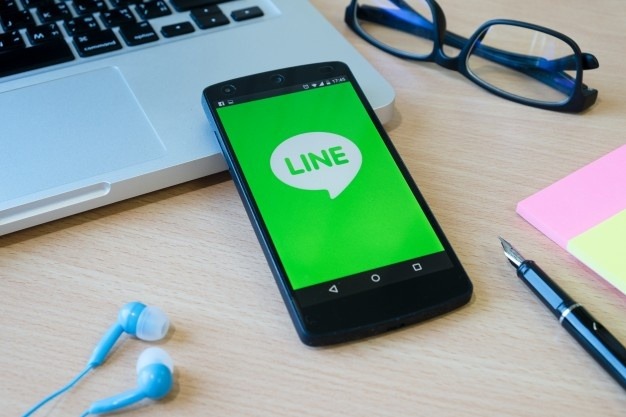 Grammarly: best for writing
Writing is one of the skills many students struggle a lot with when learning English, because you cannot have someone correcting your texts at any moment of the day. But with Grammarly, you can learn how to write neatly, following all the rules. It will not only correct it, but most importantly, it will tell you what you are doing wrong and why.
So, if you are writing a business email, this app could let you know how good is the tone of the text, the coherence, the spelling, and even the punctuation… It is like a teacher checking out what you're composing. Even native speakers use it!
YouTube: best for listening
 Interesting, right? The CDLE-UCAB thinks that if what you are listening to draws your attention, chances are higher that your brain will want to understand it. And if there is a place where you can listen to all kinds of stuff in English with subtitles in that language is Youtube! You just need to check out if the video (in English, of course) has captions in the language, and there you have it: any missed word can be found in the captions!
Some channels with closed captions that might interest you are: TED talks, Vox, Geography Now, and Crash Course. The ones mentioned before are educative, but there are many, many channels in English with subtitles too.
Flipboard: best for reading
Let's finish this list with a widely used app for reading news and articles: Flipboard. But what makes this app outstanding is that you can decide what kind of news and articles you want to read frequently since there is a wide range of topics to choose from: from world politics to pop music; from healthcare to gossip. The texts are not that long, so, it is perfect for a short reading while you are seated waiting for your next class to start.
This is not a definitive list, but for sure these FREE apps will take your English to the next level. And if you want to practice your skills and keep on learning, remember that the CDLE-UCAB, offers several options for practicing, such as: conversation clubs, Duolingo classrooms, webinars, among others! Don't forget to reach out for more information [email protected]
♦By Jesús A. Gutiérrez S. / Images: Freepik.es
*This article is available in Spanish. You can read it by clicking here: Las 5 apps más efectivas para aprender inglés